Previous Speakers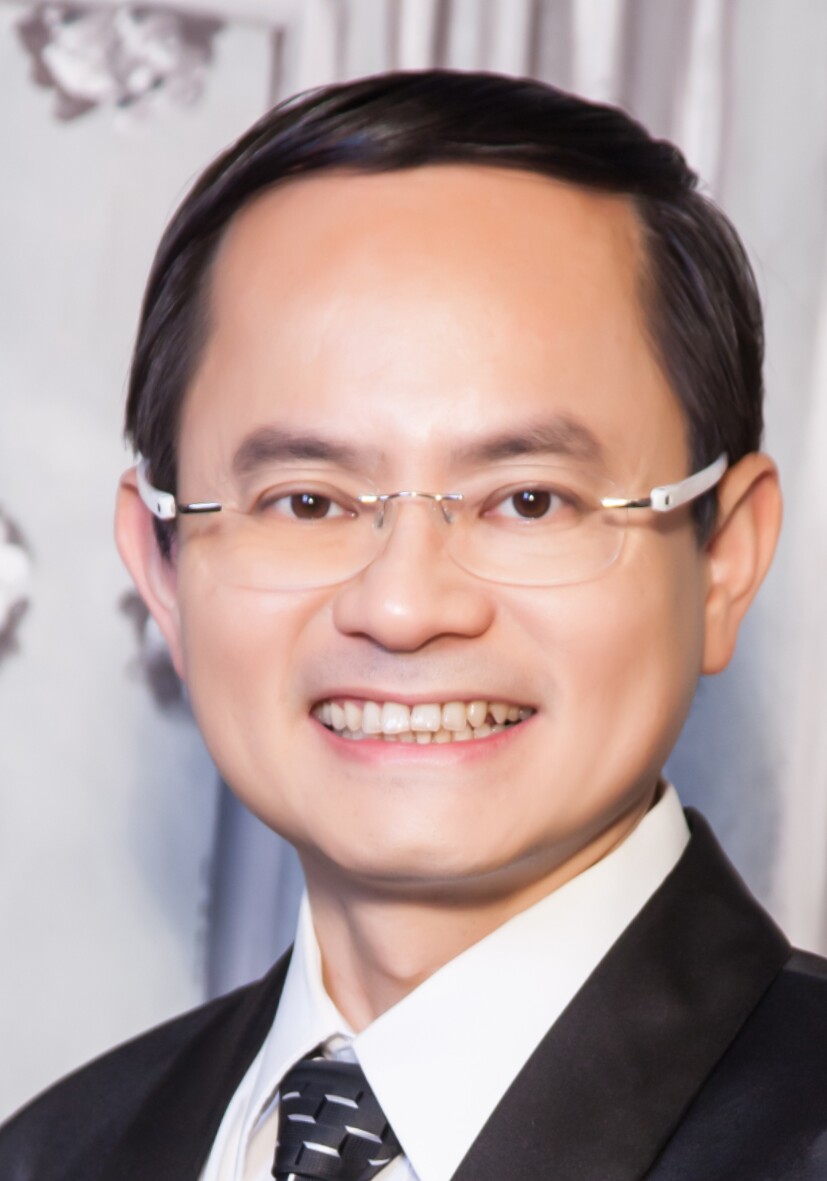 How Kim Chuan
FDI Councillor World Dental Federation Malaysia Malaysia

Zainal Ariff Bin Abdul Rahman
Dean Malaysia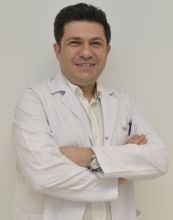 Emre Mumcu
Associate Professor Eskisehir Osmangazi University Turkey Turkey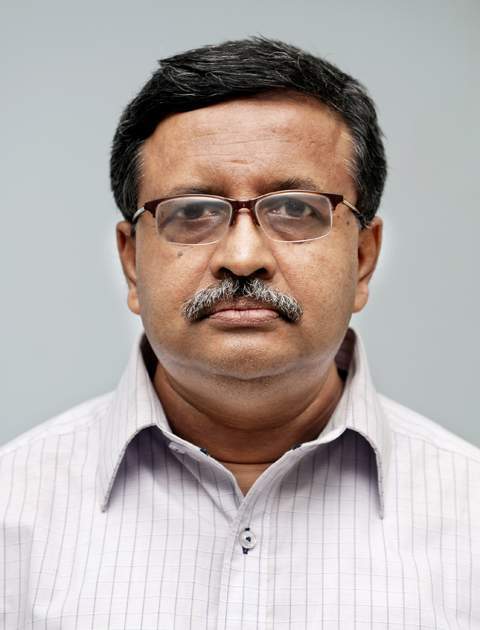 Mostaque H Sattar
Dean University of Dhaka Bangladesh Bangladesh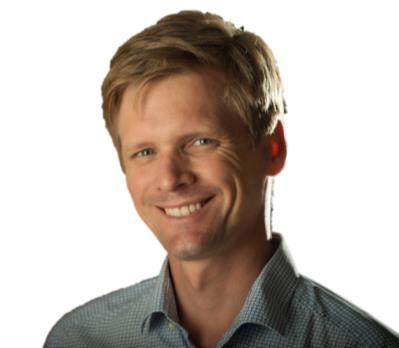 Lincoln Harris
University of Queensland Australia Australia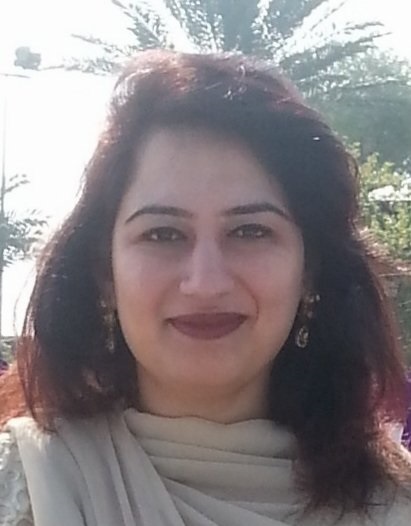 Farhat Kazmi
Professor Princess Noura University Saudi Arabia Saudi Arabia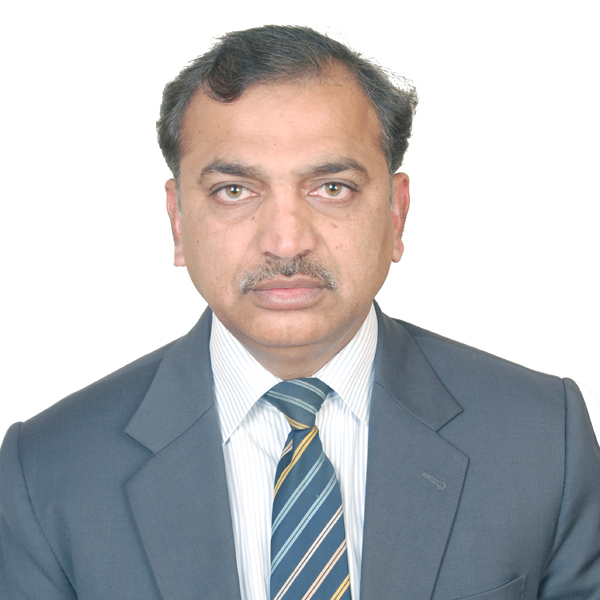 Muhammad Mumtaz
Professor King Salman Hospital Saudi Arabia Saudi Arabia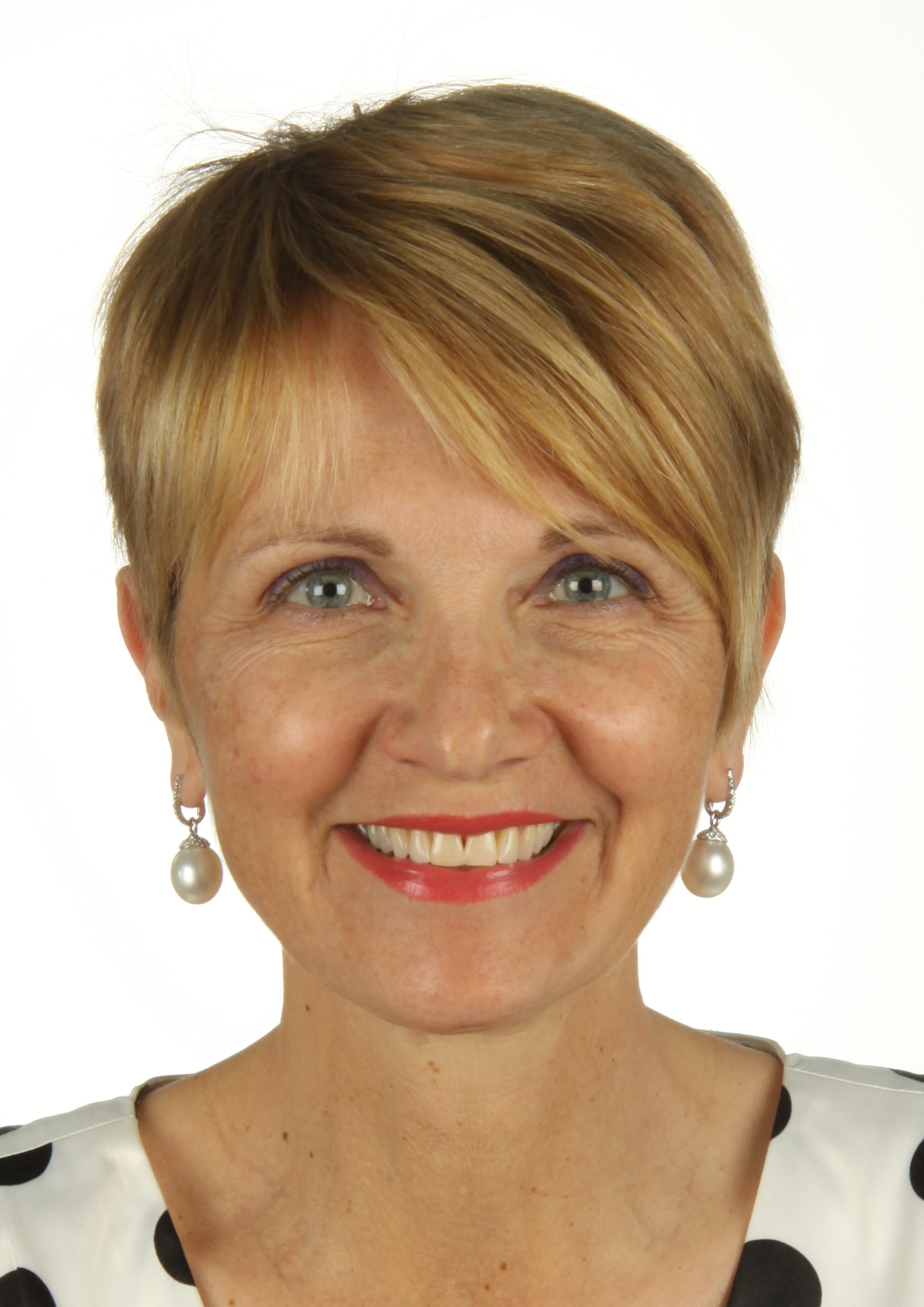 Ute Schneider-Moser
Professor University of Ferrara Italy
Recommended Global Dentistry Conferences
Asia Pacific & Middle East
Dental Congress 2018
About Conference
ConferenceSeries LLC cordially invites you to go to the Asia Pacific Dental and Oral Health Congress which pivots the topic " Uniting the World to Enhance Oral Wellbeing" which will be held from July 23-25, 2018 at Melbourne, Australia which unites an extraordinary and worldwide blend of specialists, analysts and leaders both from the scholarly community and industry over the globe to trade their insight, ability and research advancements to build a world class Dental and Oral Health Conference.
Dental Congress 2018 will be an amazing picking up, sharing and networking platform for Scientists, Dentists, Researchers, Dental Hygienists, Dental Assistants, Practice Managers, Dental Business Assistants and different individuals from the dental group's from the Asia-Pacific district and past. It will give continuing education opportunities and also world-class information conveyed by quality keynote speakers, with entire sessions, symposia, hands-on workshops, and exhibition.
ConferenceSeries deals with a progression of 1000+ Global Events comprehensive of 300+ Conferences, 500+ Upcoming and Previous Symposiums and Workshops in USA, Europe and Asia with help from 1000 more Scientific Societies and distributes 700+ Open Access Journals which contains more than 30000 prominent identities, reputed scientists as editorial board members.
We hope you will find time to explore the unique features in Melbourne as you welcome old companions, make new associations and build up a system that will last an existence time.
We anticipate inviting you in Melbourne.
Why to attend?
With individuals from around the globe concentrated on finding out about Dental Health and its advances, this is your best chance to reach the largest assemblage of members from the Dental and Oral Care people group. Direct presentations, disperse data, meet with present and potential researchers, make a sprinkle with new advancements and get name acknowledgment at this 3-days event. World-renowned speakers, the novel and cutting edge methodologies of treating dental sicknesses, the latest systems, advancements, and the most up to date refreshes in Dental and Oral Health are signs of this meeting. This Congress is an opportunity to upgrade your insight and abilities, fabricate essentially vital associations with colleagues and to have an advancement in the progression as a whole.
Target Audience
Principal Dentist's
Dental Partners or Owners
Dentists
Dental House Officers
Oral/Dental Surgeons
Orthodontists
Periodontists
Dental(Maxillofacial) and Cosmetic Surgeons
Dental Radiologists
Dental Business/Practice Managers
Dental or Oral Hygienists & Therapists
Dental Treatment Coordinators
Dental Nurses
Dental and Oral Health Associations, Societies and Universities
Dental and Oral Health Researchers, Faculty and Students
Procurement and Management teams from Corporate Dental Organizations
Dental Wholesalers, Dealers and Distributors
Manufacturing Medical Devices Companies
Scientific Sessions
Asia Pacific Dental and Oral Health Congress will cover the fields of Dental and Oral Health, Oral Complications of Systemic Diseases, Dental Implants, Dental Biomaterials, Dentistry in Stem Cell Regeneration and Repair, Dental public health, Forensic Odontology, Oral and Maxillofacial Surgery, Diagnosis and Prevention of Oral Diseases, Endodontics, Basic Dentistry, Oral Health Policy and Epidemiology, Regulatory and Ethical Issues of Dentistry, Cosmetic Dentistry, Tools and Techniques in Dentistry, Green Dentistry, Dental Sleep Medicine, Nutrition and Oral health, Medical History and Dental treatment, Digital Dentistry and Imaging, Cancer Treatment and Oral Health, Prosthodontics and Periodontology
For more details: http://www.dentalcongress.com/asia-pacific/call-for-abstracts.php
Sessions/Tracks
Track 1: Dental and Oral Health
Dentistry touches each part of our lives, however, is regularly underestimated. Your mouth is a window into the strength of your body. It can hint at wholesome inadequacies or general contamination. Regardless of whether you are 80 or 8, your oral wellbeing is vital. Fundamental infections, those that influence the whole body, may first wind up plainly evident due to mouth sores or other oral issues. Presently patients can benefit by the advances in Clinical dentistry and dental practices can profit by the chance to move their business a forward way
Track 2: Oral Complications of Systemic Diseases
Oral cavity assumes a basic part in various physiologic procedures, including absorption, breath, and discourse. It is likewise one of a kind for the nearness of teeth and mucosa. The mouth is often engaged with conditions that influence the skin, however, it is likewise influenced by numerous systemic infections. Oral inclusion may go before or take after the presence of discoveries at different areas.
Track 3: Dental Implants
Dental implants are metal posts or casings that are surgically situated into the jawbone underneath your gums by oral surgeons. Your dental specialist may propose it if a perpetual tooth dropped out from damage or was taken out in view of terrible tooth decay. Once set up, they enable your dental specialist to mount substitution teeth onto them.
Track 4:Dental Biomaterials
Dental biomaterials incorporate resin based materials, ceramics, and metallic materials. They are basically used to supplant harmed or lost tooth substance, teeth and jawbone. They are utilized for filings, crowns, scaffolds, inserts and removable prosthetics.
Track 5: Dentistry in Stem Cell Regeneration and Repair
Stem cell treatment is a piece of regenerative pharmaceutical, that includes the utilization of undifferentiated cells so as to cure the sickness. They can possibly lighten sufferings of numerous infections that right now have no viable therapy. Stem cells have the remarkable limit with regards to self-reestablishment and strength. With biochemical signs that still can't seem to be completely comprehended, the stem cells can differentiate into desirable cells. Teeth are the most regular, noninvasive wellspring of stem cells. Dental foundational microorganisms, which are simple, advantageous, and reasonable to gather, hold guarantee for a scope of extremely potential remedial applications.
Track 6: Dental public health
Dental public health is the forte of dentistry that advances oral well-being and also the aversion and control of dental sicknesses. The American Association of Public Health Dentistry recognizes a few ways that general wellbeing dental specialists can advance oral wellbeing, for example, evaluating the oral wellbeing needs of the group, creating and executing oral wellbeing approach and giving projects and administrations that address oral wellbeing issues. Many oral ailments can be averted with routine care and consistent dental checkups. Tragically, not every person can get to satisfactory oral care.
Track 7: Forensic Odontology
Forensic odontology is the best possible dealing with, examination, and assessment of dental confirmation, which will be then displayed in light of a legitimate concern for equity. The proof that might be gotten from teeth is the age (in kids) and recognizable proof of the individual to whom the teeth belong to. This is finished utilizing dental records including radiographs, ante-mortem (before death) and postmortem (after death) photos and DNA. The other sort of proof is that of bite marks, left on either the casualty (by the aggressor), the culprit (from the casualty of an assault), or on a protest found at the wrongdoing scene. Bite marks are regularly found on kids who are abused.
Track 8: Oral and Maxillofacial Surgery
Oral and Maxillofacial Surgery is a surgical speciality that includes surgery to revise an extensive variety of wounds, deformities, and ailments in the head, neck, face, jaws and the tissues in the oral and maxillofacial area.
OMF surgery is exceptional in requiring a double capability in medication and dentistry, and is frequently observed as the extension amongst prescription and dentistry, treating conditions that require skill from the two foundations, for example, head and neck growths, salivary organ ailments, facial imbalance, facial agony, temporomandibular joint issue, affected teeth, sores and tumors of the jaws and additionally various issues influencing the oral mucosa, for example, mouth ulcers and infections.
In a few nations around the globe, including the United States, Canada, Asia-pacific region, Australia, and Israel, it is a perceived claim to fame of dentistry; in others, for example, the UK and the vast majority of Europe, it is perceived as both a forte of drug and dentistry and a double degree in pharmaceutical and dentistry is obligatory.
Track 9: Diagnosis and Prevention of Oral Diseases
Most contaminations of the oral cavity, including the significant dental caries, dento facial deformation, and periodontitis, are crafty in nature. Preventing oral infection is more financially savvy and brings preferred wellbeing results over treating it. On the off chance that treatment is vital, the prior it initiates, the more successful it will be. Regular medications utilized for the counteractive action of oral sicknesses are surgical pathology, maxillofacial injury avoidance techniques, and therapeutics.
Track 10: Endodontics
Endodontics is the branch of dentistry that deals with illnesses of the tooth root, dental pulp, and encompassing tissue. Teeth are made out of a hard structure encompassing a delicate, living tissue called the pulp (likewise called the "nerve"). The pulp contains nerves, veins and connective tissues. At the point when the mash wind up plainly ailing or harmed and it will die, endodontic treatment will be required to spare the tooth.
Track 11: Basic Dentistry
Basic dental care includes brushing and flossing your teeth frequently, seeing your dental practitioner and additionally dental hygienist for general checkups and cleanings, and having a mouth-sound eating routine, which implies nourishments high in entire grains, vegetables and organic products, and dairy items.
Dentistry is regularly characterized as the assessment, conclusion, counteractive action as well as treatment (nonsurgical, surgical or related strategies) of sicknesses, or states of the oral depression, maxillofacial range and additionally the adjoining and related structures and their effect on the human body. Late advances in Cosmetic dentistry/Aesthetic dentistry, Veterinary, Restorative dentistry urged specialists to investigate the potential for recovering useful and living teeth. Sedation dentistry alludes to the utilization of pharmacological specialists to quiet and unwind a patient preceding and amid a dental arrangement. To make oral wellbeing advantageous, financially savvy and proficient, Members of the dental group and Dental congress Europe concentrate on following in detail.
Track 12: Oral Health Policy and Epidemiology
The Department of Oral Health Policy and Epidemiology is committed to preparing general wellbeing dental specialists to lead interdisciplinary groups in directing examinations on the hazard factors for oral malady and their connection to fundamental illness; utilize look into techniques to contemplate the wellbeing results of dental administrations, and progress toward becoming pioneers in national and worldwide oral wellbeing.
Track 13: Regulatory and Ethical Issues of Dentistry
Dental specialists are routinely defied with circumstances that include interrelated moral, hazard administration, and legitimate consistence issues. Keeping in mind the end goal to meet the most astounding moral benchmarks dental specialists swing to a guide, the ADA Principles of Ethics and Code of Professional Conduct. The American Dental Association (ADA) is America's driving backer for oral wellbeing and consistently, this affiliation has developed to wind up plainly the main wellspring of oral wellbeing related data for dental practitioners and patients.
Track 14: Cosmetic Dentistry
Cosmetic dentistry or aesthetic dentistry deals about the appearance of teeth, gum and the upgrade of a person's smile. In this field, the accentuation is on the specialty of dentistry, not only the science. It includes expansion of a dental material to teeth or gums, evacuation of tooth structure or gums, rectifying of teeth joined by a change in the appearance of the face.
Track 15: Tools and Techniques in Dentistry
Dentistry has seen huge enhancements as for progression from the customary systems to the computerized world that has enlarged the extent of dental medicines and strategies. Offering enhanced dental care is the sole point of all hi-tech devices and strategies utilized by dental practitioners at present.
Track 16: Green Dentistry
Green dentistry is a cutting edge approach that decreases the environmental impacts of dental practices and envelops a service display for dentistry that backings and looks after health. It addresses the issues of a great many wellbeing way of life patients, and enables dental experts to ensure planetary and group wellbeing, and additionally the monetary strength of their practices.Together, green dental practices, green dental patients and organizations offering green dental items are changing the dental business through appropriation of the Eco Dentistry Association( EDA)'s green dentistry guide.
Track 17: Dental Sleep Medicine
Dental sleep medicine is a branch of strength dentistry which concentrates on the craniofacial and physiological association with sleep breathing issue. Snoring, upper airway resistance syndrome (UARS), bruxism, and OSA are major concerns for dental specialists, who are poised at chairside to rapidly recognize hazard factors for these particular sleep problems.
Track 18: Nutrition and Oral health
Proper nutrition is needed that helps our body to get the essential nutrients for a better health. When our body is not receiving the proper nutrients, our mouth will have a difficult time in resisting the infections. A poor diet can lead to tooth decay and gum diseases.
Track 19: Digital Dentistry and Imaging
Digital dentistry is characterized as replacement of traditional techniques with digital techniques for dental systems.Astounding dental care dependably starts with appropriate diagnosing and treatment arranging. An exhaustive clinical examination from our dental practitioners and hygienists combined with cutting edge digital imaging gives our patients all the data they need to make informed decisions about their oral health. Digital dentistry incorporates work in a variety of ranges including; CAD/CAM and intraoral imaging — both research facility and clinician-controlled; Caries diagnosis; Computer- aided implant dentistry — including design and manufacture of surgical aids; Digital radiography — intraoral and extraoral, including cone shaft figured tomography (CBCT); Electric and surgical/embed hand pieces; Lasers; Occlusion and TMJ analysis and diagnosis; Photography — extraoral and intraoral; Practice and patient record management — including computerized patient training and Shade matching.
Track 20: Cancer Treatment and Oral Health
Cancer is a disease that happens when the uncontrolled division of strange cells in the body happens. These cells are alluded to as dangerous and threatening. Oral tumor happens on the lips (for the most part the lower lip), inside the mouth, salivary organs, tonsils, on the back of the throat, esophagus, tongue and delicate tissues of the mouth.
Track 21: Prosthodontics and Periodontology
Prosthodontics is one among the nine dental specialities that is recognized by the American Dental Association (ADA). Dental practitioners in the field of prosthodontics (prosthodontists) offer the most developed type of sequencing treatment, therapeutic treatment, and maintenance. They likewise perform more elevated amount of implantology and full mouth reconstruction.
Periodontology is the study of specific arrangement of hard and delicate tissues that support your teeth and keeps up their position in the jaw. The apparatus used for this is known as the periodontium, has some imperative functions: it safely connects the teeth to the jaws; it prevents the damage to the teeth by acting as a shock absorber during biting chewing, and it keeps up the teeth in a steady position inside the jaws so that they function efficiently during chewing.
Market Analysis Report
Summary:
Dentistry at Melbourne is ranked number one in Australia and 27th globally in 2016.Australia's dental device market is presently assessed to be worth USD 5.6 billion for the year 2014 and is relied upon to develop at a Compound Annual Growth Rate(CAGR) of 6.5% for the term 2016-2021.
The studies conducted by the Australian Dental Association point to a yearly development rate in the Australian dental workforce to supply dental services of between 3.75 to 4.25 for each per cent per annum. This is adequate to meet the anticipated development sought after for dental services of around 2.5 per cent per annum. The study estimates a surplus of dentists by 2020.
Importance and Scope:
Dental health is imperative in light of the fact that it not only gives a healthy smile which increase your self-confidence, but also lessens facial or oral pain, and reduces the risk of gum disease. As per the Academy of General Dentistry, there is a relation between gum (periodontal) disease and health problems, for example, stroke and heart disease. Women with gum disease may show higher frequencies of pre-term, low birth-weight babies. Absence of dental hygiene can cause digestion problems. The breakdown of food physically and chemically starts in your mouth. So if there is a problem in your mouth it can lead to digestive problems. Dental wellbeing starts soon after birth and proceeds with the rest of your life. Great oral wellbeing practices and regular visits to dental experts will enable you to enjoy the advantages of a brilliant smile and a pain free mouth.
Dental Congress-2018 is an international platform for research about Dentistry, trading thoughts regarding it and in this manner, helps in the dissemination of information in marketing for the advantage of both the scholarly community and business. This conference will unite business, innovative, pioneers, Academics of both Dental, Oral Health from different parts of the world.
Dentistry is a rewarding profession to pursue. Through training, diagnosis and treatment, dental practitioners give the general population a fundamental wellbeing. Research is proceeding to demonstrate that the connection between oral wellbeing and general wellbeing is strong.
Why Melbourne Australia?
Dental problems are Australia's most common medical issue, edentulous(lacking teeth) the third most pervasive, and periodontal illness the fifth most predominant. Caries and periodontal sickness represent 90 percent of all tooth misfortune. At the last national study of oral wellbeing, more than 38% of Australians had untreated dental rot. Recent studies propose that 11 million individuals are enduring new rot every year.
The quantity of dental specialists enrolled in Australia in 2012 was 19,462, of whom 14,687 (75.5%) were dental practitioners. The supply of utilized dental practitioners expanded somewhat from 55.4 to 56.9 full-time comparable professionals per 100,000 population in the vicinity of 2011 and 2012, which reflects 5.3% expansion in dental specialists. In 2010, 55% of 6-year-olds had encountered rot in their baby teeth and 48% of 12-year-olds had encountered rot in their permanent teeth. In 2013, 16% of grown-ups with natural teeth had encountered toothache in the past one year and 27% announced feeling awkward about their dental appearance. Grown-ups who were uninsured (20%), and the individuals who were qualified for open dental care (20%), will probably have encountered toothache than different grown-ups. In 2013, about 19% of adults aged 65 and above had no natural teeth.
Melbourne is the capital city of the Australian province of Victoria, and the second-most crowded city in Australia and Oceania. Melbourne gives a main standard of education for nearby and worldwide students and has the biggest number of global students in Australia. In 2015-16 Melbourne's GDP was $303.6 billion and it contributed 18.3 per cent of national GDP. Melbourne contributed to about 28.4 per cent of national GDP growth.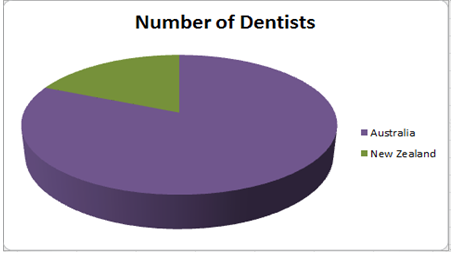 Top Dental Universities in Australia
James Cook University
University of Adelaide
University of Queensland
University of Sydney
Charles Sturt Univeristy
La Trobe University
University of Melbourne
University of Western Australia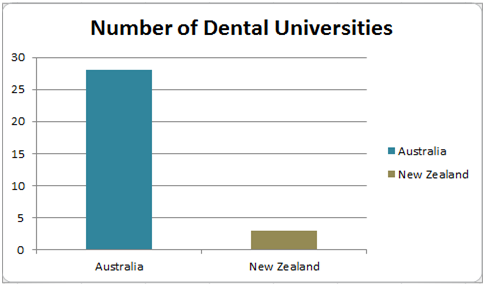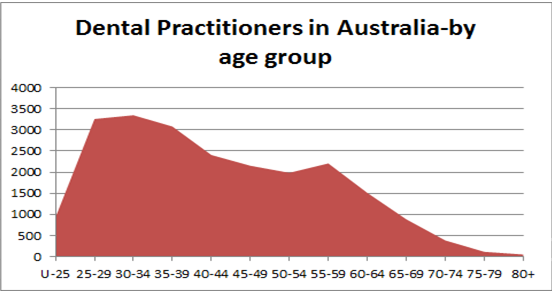 Major Dental Associations around the Globe
Australian Dental Association
Australian Dental Industry Association
National Dental Association
The Australian Dental Association's Foundation
Dental hygienists Association of Australia
Australian Dental and Oral Health Therapists' Association
Australian Dental Prosthetists Association (ADPA)
Dental Assistants Professional Association (DAPA)
Dental Hygienists Association of Australia (DHAA)
Oral Health Professionals Association (OHPA)
Australian Society for Special Care In Dentistry (ASSCID)
Australian Society for Implant Dentistry (ASID)
Australian Society for the Advancement of Anaesthesia and Sedation in Dentistry (ASAASD)
Australasian Osseointegration Society (AOS)
Dental Clinics
Australia Fair Dental Care
Mobile Dental Clinics Australia
Australia Dental
Australian Dental Care Centre
Oral Health Centre
Dental Clinics of Australia
The Australian Unity Dental Centre
Australia Dental Burpengary
Melbourne Dental Clinic
Mount Henry Dental Clinic
Westmead Centre for Oral Health
Dental Research Centers
The Australian Institute of Dental Education and Research
South Australian Research and Development Institute
Colgate Australian Clinical Dental Research Centre
The Australian Institute of Health and Welfare's Dental Statistics and Research Unit
Australian Research Centre for Population Oral Health
Australian Dental Research Foundation (ADRF)
Companies Associated with Dental and Oral Health
AcceleDent Australia
Alldent Pty Ltd
TrollDental
Betta Dental Products Pty Ltd
Dental Wear Pty Ltd
GAC Australia Pty Ltd
Pearly Whites Australia
Orien Dental Supplies
Zwisse International Dental & Medical Supplies
White Research & Development Pty Ltd
Ultimate Dental Supplies
Glance at Dental and Oral market
Intermittent use of dental services in Australia was $8,706 million of every 2012–13, up from $5,945 million, balanced for inflation, in 2002–03. Dental services, in this unique situation, cover a scope of services given by enlisted dental experts, including oral maxillofacial surgery, orthodontic, pedodontic and periodontic administrations; cleft lip and palate services; dental evaluation and treatment; and other dental procedures recorded in the Medicare Benefits Schedule.
Spending on dental services (aside from those in healing centers) in Australia has expanded by 46% in the course of the most recent decade, from $5.9 billion of every 2002–03 to $8.7 billion of every 2012–13, balanced for expansion. In the vicinity of 2011–12 and 2012–13, consumption by the Australian and state and region governments diminished while use by the non-government area, including people and medical coverage stores, expanded. Australian Government per capita use likewise expanded (from $25 to $68), while state and region per capita consumption remained moderately stable at around $29.The 2016 Australian Government Budget report states that the government will invest $1.7 billion more than four years, to target dental projects, by presenting another Child and Adult Public Dental Scheme. It will give more noteworthy long term funding assurance for States and Territories, and additionally an expansion from an expected $200 million in 2015-16 to $416 million in 2016-17 in Commonwealth funding for all focused open dental projects run by the States and Territories.
Statistics & Market Size of Dentistry in Australia

Past Conference Report
Dental Congress 2017
Past Conference Report: Dental Congress 2017
Conference Series LLC organized the 28th Asia Pacific Congress on Dental and Oral Health at Seri Pacific Hotel Kuala Lumpur, Malaysia during July 10-12, 2017 was organized with a focus on "Novel Advancements in Dental and Oral Health". It was a great success where eminent keynote speakers from various reputed universities and organizations made their resplendent presence and addressed the gathering.
Dental Congress 2017 Organizing Committee would like to thank the Moderator of the conference, Farhat Kazmi, Princess Noura Bint Abdurehman University, KSA and Kamsiah G Haider, Private Clinical Prosthodontist, Malaysia who contributed enormously for the smooth functioning of this event.
Conference Series LLC would like to convey a warm gratitude to all the Honourable guests of Dental Congress-2017:
How Kim Chuan, Councillor FDI World Dental Federation, Malaysia
Zainal Ariff Bin Abdul Rahman, University of Malaya, Malaysia
Dental Congress-2017 witnessed an amalgamation of peerless speakers who enlightened the attendees with their knowledge and confabulated on various new-fangled topics related to the field of Dental and Oral Health.
We would like to thank the coordinators, Honorable guests, Keynote Speakers, Delegates, Media Partners and Exhibitors of all the events for making this programme a great success.
• How Kim Chuan, FDI World Dental Federation, Malaysia
• Emre Mumcu, Eskisehir Osmangazi University, Turkey
• Farhat Kazmi, Princess Noura Bint Abdurehman University, KSA
• Muhammad Mumtaz, King Salman Hospital, KSA
• Lincoln Harris, University of Queensland, Australia
• Elisabeth Margarete Ute Schneider-Moser, University of Ferrara, Italy
• Mohamed Abdulcader Riyaz, Qassim University, KSA
• Mohammed Dubais, University of Science and Technology College of Dentistry, Yemen
• Zainal Arif Abdul Rahman, University of Malaya, Malaysia
• Mostaque H Sattar, University of Dhaka, Bangladesh
• Leela Krishna Mohan, Siddhartha Institute of Dental Sciences, India
• Abhijeet Bhasin, World Academy of Ultrasonic Piezoelectric Surgery, India
Dr How Kim Chuan, FDI World Dental Federation, Malaysia presented a paper on "The use of TAD and osseointegrated implant in the management of malocclusion with missing teeth Synopsis", Dr Emre Mumcu, Eskisehir Osmangazi University, Turkey gave a presentation on "Effect of implant supported prosthesis on marginal bone losses"; Dr Farhat Kazmi, Princess Noura Bint Abdurehman University, KSA presented on "Pemphigus Vulgaris ! Is the body under attack"; Dr. Muhammad Mumtaz, King Salman Hospital, KSA enlightened the audience with his presentation "Can there be a correlation established between characteristic histological and radio graphical findings in adenomatoid odontogenic tumor A case report"; Dr. Lincoln Harris, University of Queensland, Australia elucidated on "The A of Ferrara, Italy rt of Treatment Planning"; Dr. Elisabeth Margarete Ute Schneider-Moser, University described about "Esthetic and periodontal evaluation of implants vs. canine substitution in patients with congenitally missing maxillary incisors after 5-10 years Are there any new insights"; Dr. Mohamed Abdulcader Riyaz, Qassim University, KSA explained about the "Current trends in Salivary Gland Imaging – A Review", Dr. Mohammed Dubais, University of Science and Technology College of Dentistry, Yemen presented a paper on "The effect of crude Khat extract on the color change of Nano Composite Resin material", Dr. Zainal Arif Abdul Rahman, University of Malaya, Malaysia explained about "the Orofacial Vascular Lesions", Dr. Mostaque H Sattar, University of Dhaka, Bangladesh described about "Smile Design_Beauty, Art & Science", Dr. Leela Krishna Mohan, Siddhartha Institute of Dental Sciences, India presented on "Immediate loading dental implants", Dr. Abhijeet Bhasin, World Academy of Ultrasonic Piezoelectric Surgery, India presented a paper on "Immediate Dental Implant Placement in Extraction Socket".
This conference was a path breaking opportunity for students too, who were given a chance to exhibit their paramount research work through Poster Presentations and discuss the same with the exalted scientists.
All the papers presented at Dental Congress 2017 have been published in the proceedings of the Journal of Oral Health and Dental Management
With the enormous feedback from the participants and supporters of Dental Congress-2017, Conference Series LLC is glad to announce 29th Asia-Pacific Congress and Expo on Dental and Oral Health July 23-25, 2018 Melbourne, Australia
Webpage: http://www.dentalcongress.com/asia-pacific/
Past Reports
Proceedings
Gallery
To Collaborate Scientific Professionals around the World
Conference Date July 23-25, 2018
For Sponsors & Exhibitors
Supported By
All accepted abstracts will be published in respective Conferenceseries International Journals.
Abstracts will be provided with Digital Object Identifier by